Hillsvale Colony (Water Treatment Plant)
The Challenge
Hillsvale Colony located approximately 70 km west of North Battleford was faced with upgrading their water plant in order to meet all of the requirements of "The New Water Regulations" which are regulated by the Saskatchewan Water Security Agency. They had limited space to work with to retrofit their existing system creating an interesting challenge.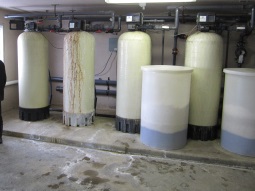 The Benefits
Hillsvale Colony now enjoys the benefit of high-quality RO water throughout their complex. In addition to clean, safe drinking water, the kitchens, the houses, the laundry facility, the meat shop and the barns all benefit from substantial cost savings using RO water.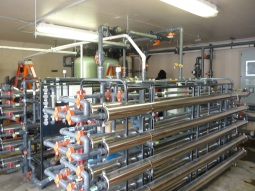 The Solution
Anderson Pump House Ltd. was contacted by Hillsvale Colony to help solve their problem, in consultation with their consultant. APH was instrumental in the design and engineering work to get a proposal submitted and the necessary approvals for the construction of the water plant upgrade.
The raw water contained high levels of total dissolved solids, some iron and manganese, as well as ammonia. An RO treatment system was installed, and that provides high-quality water for the colony.